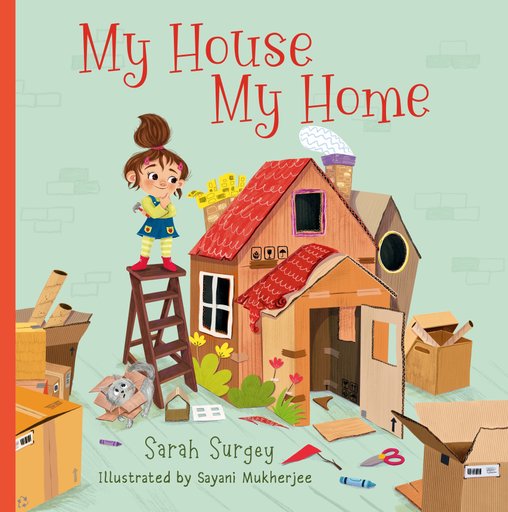 My house, my home, published by Van Driel Publishing, is about Lara's ordinary house, one of those that everyone has in their street. And how jealous Lara is of the beautiful and nice houses of her friends!
Fortunately Grandma knows what to do. She takes Lara on a long search through the house. And guess what? Her boring house is very special because of the many treasures and memories she discovers in it!
Like Lara, readers will realise that it doesn't matter if you live in a townhouse, an apartment or a boat… It's the people who live in it and everything they experience together that make your home the most special place.
My house, my home is a wonderfully large picture book (24 x 24 cm) to look at for hours and to read before going to sleep many times!
Rights available worldwide except for Dutch. Available both in France and UK. Reach out at droits@revesdejeunesse.fr.