Rêves de jeunesse is a literary agency specialised in children's literature and the fantastic genre (adult audience included) : science fiction, fantasy…
Since the creation of the agency, a lot of authors as well as illustrators joined in on the adventure. You can read all about them in the 'Our authors & illustrators' section.
At Rêves de jeunesse, we have a few very strong beliefs:
No literary genre is nobler than another: writing for children, or writing science-fiction or fantasy, is no less important than writing poetry, essays or anything else, and deserves the same amount of hard work and professional help. We are proud to be one of the first french agencies specialised on those literary genres, and we hope to share this pride and this love of literature with the world.
Protecting the environment is one of the most important goals of our times. Our team and writers must share this care for ecology, and it must be at the center of our actions. In publishing a lot of work has to be done yet, but we want to move forward in the right direction.
There will be no inequalities and injustice in our agency. We are proud of our humanist values and we want our writers and illustrators to share them, but also any of the publishers we work with. All the manuscripts we take in must respect those values.
In French, a « rêve » is a dream, and our dream is only beginning. Our agency grows every day, and our team as well. If you want to be a part of this dream, make it happen: contact us!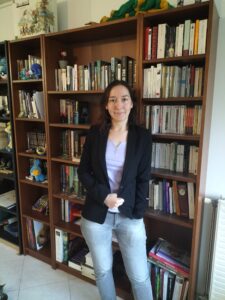 The agency was created in 2022 by Anne Paris. Before that, she worked as a publisher specialized in children's books and the imaginary genre.
Anne has always been passionate about reading manuscripts and helping writers through their creative process. She started reading as soon as she was able to and never stopped since. In love with children's literature and fantasy, she used to dream about becoming either a writer or an adventurer: working as an agent seemed like a good middle ground!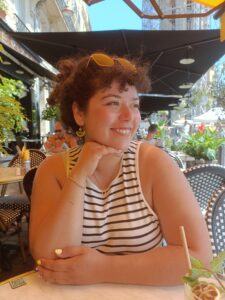 Serrine is 26 years old and lives in Poitiers.
Books have always been an important part of her life. As a child, she used to read books in the supermarket while her parents bought groceries. Passionnate about imaginary worlds, she loves the Pierre Bottero books. She still secretly dreams of becoming a Drawer like Ewilan!
With a Master in intellectual rights, she wants to accompagny creators and writers to achieve her dream: work in the book industry.