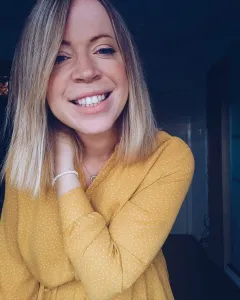 Sarah is our first truly foreign writer, as she is from the UK and writes in english.
A true self-made woman and writer, she has written and self published 'The Heavy Bag', a picture book about mourning, and then sold its rights to more than 10 countries and counting! Her second picture book, 'The Slow Superhero', has been published by Ventorros press. In France, she is writing for Bluedot and its bilingual collections.
You can discover her full biography, as well as her projects and her website here.
Together, we are working on several new picture books, and we can safely say you won't be disappointed. Emotions, feelings, happiness, satisfaction, but also monsters under the bed, community and solidarity: all of these themes and more will be broached. If you are interested, please reach out at contact@revesdejeunesse.fr. Furthermore, if you are interested in buying the foreign rights to her already published books, please reach out either directly to her at hello@sarahsurgey.com or to us at droits@revesdejeunesse.fr.